Airspace Development
We specialise in securing market-leading rates for airspace development.
Whilst the opportunity is large, the funding options for airspace development projects can be limited with reduces LTVs, increased conditions and higher pricing. Many lenders are not comfortable with airspace development and as a result may be reluctant to provide finance for projects due to issues such as project feasibility, complex construction and the potentially troublesome tenants in the units below.
LDNfinance can help you navigate this both exciting and complex area of the market. Our strong relationships with our unrivalled network of trusted specialist and development finance lenders will mean you receive the most competitive terms for your project and ensure the funding structure is put together in a way to minimise the risk involved.
01
Service
Service excellence is at the heart of our business. We are renowned for our highly personal and bespoke approach to securing property finance for our clients, ensuring you feel in control and confident throughout your investment journey.
02
Expertise
We thrive in complex, challenging scenarios and work creatively in our negotiations with our trusted network of mainstream, private and specialist lenders to ensure we always secure the best possible outcome for your circumstances.
03
Relationships
We mean it when we say we see you as a valued partner. Our relationship with you is important to us and our team will continue to serve as your personal property adviser long after your first deal with us is completed and over the line.
Testimonials
Our happy clients
LDNfinance were on the ball, helpful, supportive and nice to deal with. They were brilliant at back channelling with both lender and lawyers. We had tricky development and bridging finance and a short time frame. I would recommend them.
LDNfinance are a very professional and helpful company. We have done several deals though Chris and the Specialist team and I would thoroughly recommend them.
An extremely professional service, explaining different stages of the bridging refinance process. I was kept informed with regular updates as to progress and requests for additional information. I would recommend with confidence.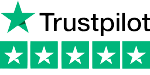 we are here to help
Get in touch
Contact our professional and experienced specialist finance brokers and start your property finance journey today.
Prefer to chat? Call us on 020 3903 9875
5-star assurance for service and excellence