Buy to Let Mortgages
Are you looking to secure a buy to let mortgage but feeling unsure about where to start? Say no more. You've come to the right place.
Buy to let mortgage lenders have tightened their criteria considerably in recent years, with their rental calculations becoming more stringent than ever before. Consequently, existing and prospective buyers are seeking innovative and alternative ways to expand or begin their rental property portfolio.
Our experienced buy to let mortgage advisers take a complete view of your financial situation, before recommending an appropriate finance solution. This could involve using personal income to cover any shortfall in the rental income to cover the mortgage payment, or even purchasing within a Limited Company structure. Ultimately, as a valued client, we can help to unlock new and efficient buy to let property opportunities.
To discuss your circumstances and buy to let mortgage in more detail, get in contact with our expert team of residential mortgage brokers today.
01
Service
Service excellence is at the heart of our business. We are renowned for our highly personal and bespoke approach to securing property finance for our clients, ensuring you feel in control and confident throughout your investment journey.
02
Expertise
We thrive in complex, challenging scenarios and work creatively in our negotiations with our trusted network of mainstream, private and specialist lenders to ensure we always secure the best possible outcome for your circumstances.
03
Relationships
We mean it when we say we see you as a valued partner. Our relationship with you is important to us and our team will continue to serve as your personal property adviser long after your first deal with us is completed and over the line.
How do I go about changing my mortgage to buy to let?
When contemplating changing a current mortgage to a buy to let, you will usually have two options. Some mortgage providers will agree to let you rent your property out whilst remaining on your current residential mortgage with formal permission, this is known as 'consent to let'. This can be beneficial as you may not need to remortgage, especially if you are still within your fixed rate period. But some of the T&Cs may change and you will most likely not be able to release any equity from the property.
The second option would be to remortgage on to a different buy to let product, typically with a different lender.
Talk to us today to find out how you start this process and everything that you might need to consider.
Can I rent out my house without a buy to let mortgage?
If you plan to rent out your property, you'll need to seek permission from your lender if you have a residential mortgage.  Without formal consent, you would likely be in breach of your mortgage terms and conditions. Talk to LDN Finance about what options may be available to you.
What is the difference between a buy to let and a residential mortgage?
Buy to let mortgages often have a lower loan to value (LTV) and therefore require a larger deposit. This can vary from lender to lender but can go up to around 80%. They typically have a slightly higher interest rate, but not always.
In some cases, residential mortgages can go up to around 95% LTV.
On the plus side, with a buy to let mortgage the lender will consider your potential rental income as part of the affordability assessment process. To increase your chances of being successful in your application, this should aim to be about 140% of your monthly repayment, often at a stressed higher rate.
Can I get a buy to let mortgage as a first-time buyer?
You can acquire a buy to let (BTL) mortgage as a first-time buyer, though you may find the pool of lenders shrinks somewhat. Some lenders will require that one of the applicants have a property already.
A buy to let deposit can be larger than what you would expect for a regular mortgage, so this can be off putting for a first-time buyer.
The minimum age for most mortgage types is 18, BTL mortgages can be as high as 25.
Testimonials
Our happy clients
Excellent and outstanding professional service from start to finish. From offering as many options as possible, to explaining to me very quickly what the benefits are and what I should really be thinking about moving forward. Thoroughly recommend.
5 Stars! The LDN team supported us purchasing our family home, without their support and as an expat it would have been very difficult to obtain our new home in the UK. I would totally recommended them.
Johnny Martin held our hands through the entire process calmly and professionally. Brilliant service, efficient and swift in response to everything. He made the entire journey uncomplicated even when the bank made it complicated. Highly recommended.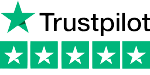 we are here to help
Get in touch
Contact our professional and experienced residential mortgage advisers and start your property finance journey today.
Prefer to chat? Call us on 020 3903 9875
5-star assurance for service and excellence