Foreign National Mortgages
Are you a non-UK resident looking to invest in property in the UK? You've come to the right place.
London and the UK as a whole attracts investors from all over the world. The UK offers a huge array of benefits for those looking to purchase property overseas, such as first-class educational institutions for their children, a rich and diverse quality of life and a prosperous property market. As a result, many of our foreign national clients look to acquire property in the UK as a second home, a place for their children to live whilst studying or even to make the move and live in full-time.
Due to a highly saturated and fragmented market, as well as the strict criteria of traditional lenders, many foreign nationals can find it difficult to access the property finance they need without the right advice. That's where we can help. Our brokers do the hard work for you and are dedicated to making the market more transparent for our international clientele by navigating eligibility criteria, time zones, and language barriers to ensure you have choice and control through every step of the process.
To discuss your foreign national mortgage and circumstances in more detail, get in contact with our professional, expert team today.
01
Service
Service excellence is at the heart of our business. We are renowned for our highly personal and bespoke approach to securing property finance for our clients, ensuring you feel in control and confident throughout your investment journey.
02
Expertise
We thrive in complex, challenging scenarios and work creatively in our negotiations with our trusted network of mainstream, private and specialist lenders to ensure we always secure the best possible outcome for your circumstances.
03
Relationships
We mean it when we say we see you as a valued partner. Our relationship with you is important to us and our team will continue to serve as your personal property adviser long after your first deal with us is completed and over the line.
Testimonials
Our happy clients
Excellent and outstanding professional service from start to finish. From offering as many options as possible, to explaining to me very quickly what the benefits are and what I should really be thinking about moving forward. Thoroughly recommend.
5 Stars! The LDN team supported us purchasing our family home, without their support and as an expat it would have been very difficult to obtain our new home in the UK. I would totally recommended them.
Johnny Martin held our hands through the entire process calmly and professionally. Brilliant service, efficient and swift in response to everything. He made the entire journey uncomplicated even when the bank made it complicated. Highly recommended.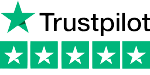 we are here to help
Get in touch
Contact our professional and experienced residential mortgage advisers and start your property finance journey today.
Prefer to chat? Call us on 020 3903 9875
5-star assurance for service and excellence